Condensate Pot Manufacturer
Table of Content
Condensate Pot Manufacturer & Supplier
Condensate Pot Supplier and Manufacturer, Condensate Seal Pot Supplier in India, Three Port Condensate Pot, Stainless Steel Condensate Seal Pot, Four Port Condensate Pot, Carbon Steel Condensate Pot, Inconel Alloy Condensate Pot.

Condensate Pot Stockist, Monel Condensate Pot, Hastelloy Condensate Seal Pot, Steam Condensate Pot Suppliers, Condensate Pot Level Gauge, Condensate Catch Pot, Reboiler Condensate Pot Price in India. .
Cities We Delivered
Rajkot, New Delhi, Chandigarh, Bogota, Bangkok, Secunderabad, Rio de Janeiro, Hanoi, Dallas, Courbevoie, Kuala Lumpur, Al Jubail, Dammam, Nagpur, Gurgaon, Sydney, Ankara, Karachi, London, Sharjah, Calgary, Visakhapatnam, Toronto, Vung Tau, Riyadh, Brisbane, Nashik, Milan, Port-of-Spain, Kolkata, Surat, Houston, Baroda, Cairo, Jamshedpur, New York, Ahmedabad, Al Khobar, Kuwait City, Kanpur, Los Angeles, Coimbatore, Vadodara, Thane, Ludhiana, Edmonton, Mumbai, Granada, Faridabad, Singapore, Montreal, Muscat, Abu Dhabi, Geoje-si, Ranchi, Chennai, Bengaluru, Madrid, Lahore, Thiruvananthapuram, Tehran, Ernakulam, Chiyoda, Seoul, Howrah, Algiers, Istanbul, Colombo, Atyrau, Doha, Gimhae-si, Jaipur, Indore, Manama, Navi Mumbai, Jakarta, Pimpri-Chinchwad, Hong Kong, Caracas, Ahvaz, Mexico City, Dubai, Lagos, Perth, Ulsan, Aberdeen, Melbourne, La Victoria, Pune, Noida, Jeddah, Petaling Jaya, Haryana, Santiago, Ho Chi Minh City, Bhopal, Hyderabad, Moscow, Busan, Kazakhstan, South Africa, Portugal, Italy, United States, Singapore, Costa Rica, Libya, Philippines, Afghanistan, Trinidad & Tobago,Tunisia, Finland, Sweden, China, New Zealand, Qatar, Iran, Denmark, Vietnam, Nigeria, Tibet, Peru, Malaysia, India, Jordan, Belarus, Iraq, Ireland, Thailand, Germany, Puerto Rico, Belgium, Mongolia, Greece, Kuwait, Pakistan, Zimbabwe, Ukraine, Canada, Azerbaijan, Romania, Ecuador, Hong Kong, Macau, Gambia, Norway, Namibia, Algeria, Australia, Oman, Bulgaria, Saudi Arabia, United Arab Emirates, France, Austria, Argentina, Mexico, Czech Republic, Iran, Russia, Nepal, Mexico, Yemen, Hungary, Serbia, Estonia, Turkey, Lebanon, Colombia, Slovakia, Taiwan, Kenya, Chile, Switzerland, Sri Lanka, Netherlands, United Kingdom, Egypt, Bahrain, Chile, Bhutan, Nigeria, Brazil, Bolivia, Bangladesh, Venezuela, Lithuania, Angola, Poland, Morocco, Japan, Gabon, Israel, Ghana, South Korea, Croatia, Poland, Spain, Indonesia.
Introduction
Condensate Pots aid in regulating the level of condensate using a separate level regulator or temperature course regulator. Here, the level regulator incorporates an adjustable steam valve for measuring side temperature management, whereas the temperature level course regulator system employs a constant pressing factor steam valve and moves the exposed heat exchanger. In addition, seal pots are used when the line liquid is so corrosive or viscous that it cannot come into touch with the auxiliary instrument. The offered vessel is primarily designed for withstanding and holding unfamiliar and medium-sized condensates. It is also prepared to serve as a protective obstacle between mainline and optional instruments. In addition to power plants, steel, refineries, and petrochemical businesses, these Condensate Seal pots are widely useful in the processing sector.
The primary function of a condensate or seal pot is to contain foreign substances and any liquid produced from vaporization (condensate). This keeps the metering infrastructure at a safe distance. Condensate pot has a pipe with a 4-inch diameter that is mounted on a level plain between the flow meter and the measure. It is used as a barrier between the mainline and the auxiliary system to measure steam or other gases that may convert into a liquid to ensure compatibility with the optional mechanical assembly.
Lakshya International Seal Pots in various grades & materials like Stainless Steel, Alloy Steel, Monel, Inconel, Hastelloy, and Carbon Steel, SMO 254, etc. Our condensate pots are constructed from raw materials of exceptional quality.
Technical Specifications of Condensate Pot
| | | | | |
| --- | --- | --- | --- | --- |
| Material | Shell | Cap | Pipe Schedule | Test Pressure |
| Carbon Steel | A-106 | A-105 | Sch.40 | 80 Kg / Cm2 |
| | | | Sch.80 | 125 Kg / Cm2 |
| | | | Sch.160 | 125 Kg / Cm2 |
| Stainless Steel | SS304 | SS304 | Sch.40 | 90 Kg / Cm2 |
| | | | Sch.80 | 150 Kg / Cm2 |
| | | | Sch.160 | NA |
| Stainless Steel | SS316 | SS316 | Sch.40 | 90 Kg / Cm2 |
| | | | Sch.80 | 150 Kg / Cm2 |
| | | | Sch.160 | NA |
| Alloy Steel | A-335 | A-182 | Sch.40 | NA |
| | A-12 | F-12 | Sch.80 | 125 Kg / Cm2 |
| | | | Sch.160 | 210 Kg / Cm2 |
| Alloy Steel | A-335 | A-182 | Sch.40 | NA |
| | A-12 | A-12 | Sch.80 | 125 Kg / Cm2 |
| | | | Sch.160 | 210 Kg / Cm2 |
| Special | Specify | Specify | – | – |
| Monel & Hastelloy | – | – | – | – |
Welding as per ASME SEC IX

Radiograph / D.P. Test can be offered

Hydro Tested for 1.5 times the working pressure
Features of Condensate Pot
Functionality

Durability

High performance
Grades of Condensate Pot
Monel :
Grade: Monel 400, Monel K500, Monel R-405
Nickel :
Grade: Nickel 200, Nickel 201
Inconel :
Grade: Inconel 600, Inconel 601, Inconel 625, Inconel 718
Incoloy :
Grade: Incoloy 800, Inconel 800H, 800HT
Hastelloy :
Grade: Hastelloy B2, Hastelloy B3, Hastelloy C22, Hastelloy C276, Hastelloy X
Titanium :
Grade: Gr1, Gr2, Gr3, Gr5, Gr7, Gr11
Stainless Steel :
Grade: ASME / ASTM SA / A403 SA / A 774 WP-S, WP-W, WP-WX, 304, 304L, 316, 316L, 304/304L, 304H, 316H, 316/316L, 321, 330, 347, 309/S, 310/S, 317/L, 333, 410/S, DIN 1.4301, DIN1.4306, DIN 1.4401, DIN 1.4404
Carbon Steel :
Grade: ASTM A 234 WPB , WPBW, WPHY 42, WPHY 46, WPHY 52, WPH 60, WPHY 65 & WPHY 70, SA105
Duplex Steel:
Grade: ASTM / ASME A/SA 182 UNS F44, F45, F51, F53, F55, F60, F61
Alloy Steel:
Grade : ASTM SA 182 – E25, E26, E27, E28, E29B, E30B, E39B, E40B, E36B, E36C, E41B, AISI4130, AISI4140, AISI4340, 42CRMO4, 16MNCR5, 20MNCR5, 21CrMoV57, EN353, EN354, F11, F22, F91, F9, P11, P22, P91, P9, P5, P92, EN42J, EN8, EN19
Dimensional Standards For Condensate Pot
American Standard Flanges (ANSI/ASME/AWWA)

German Standard Flanges (DIN)

European Standard Flanges (EN)

Japanese Standard Flanges (JIS)

British Standard Flanges (BS)

MSS Standard Flanges (MSS-SP)

Petroleum Standard Flanges (API)

Russian Standard Flanges (GOST)

South African Standard Flanges (SABS / SANS)
Applications of Condensate Pot
Power Plant
Oil & Gas
Steel Plant
Chemical
Fertilizers
Sugar
Petrochemical
Refineries
Breweries
Mining, Offshore & Ports
Construction
Shipbuilding
Engineering Co. & Oil Mills
Nuclear Power
Railway
Defense
Paper
Hydrotest & Pressure Test
Condensate Pot – Frequently Asked Questions (FAQs)
How does a condensate pot work?
In order to maintain a constant condensate height in the impulse lines above the differential pressure transmitter and to accurately detect the differential pressure, it is utilized to condense the steam methodically upstream of the transmitter.
What is inside condensate pot?
Condensate chambers sometimes referred to as seal pots and steam condensate drip pots, are pressure vessels that can be welded together and to which instruments and valves can be attached along with routed tubing to enable procedures such as line sampling and fluid elimination.
What is the purpose of condensate?
In particular, the condensate line in your HVAC system prevents moisture from accumulating inside your home
What function does a condensate pot serve in a level measurement device?
For measuring steam, condensate pots are essential. In order to guarantee an accurate measurement, they maintain a constant condensate head within the measuring line above the differential pressure transmitter.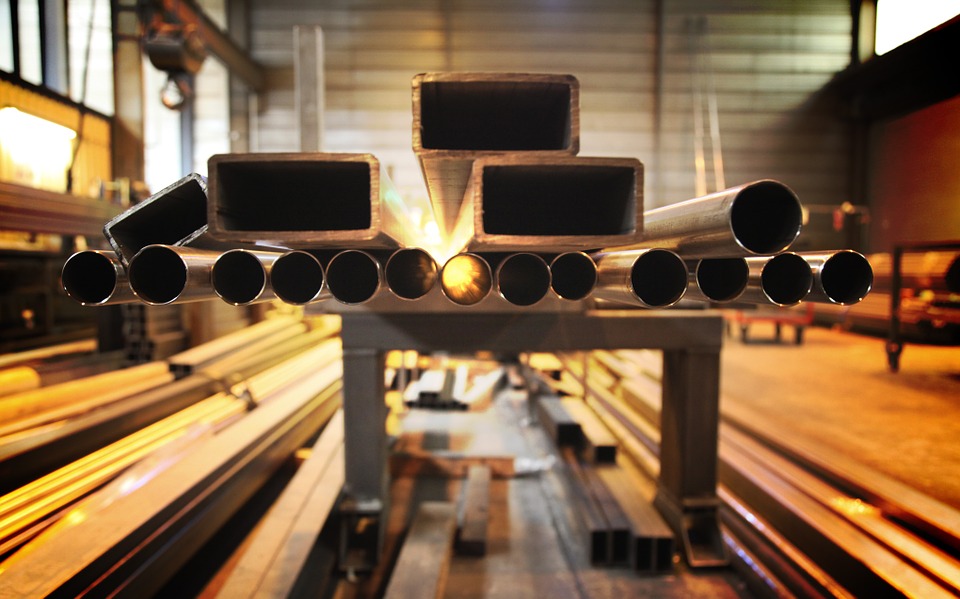 Metal piping is made through a procedure called carbon steel pipe fabrication. It plays a significant role in the construction sector because it is used for a variety of things, including structural steel for structures and bridges as well as water and gas lines. This...
Got a question? We'd love to hear from you. Send us a message & we'll respond as soon as possible.
Visit Us
No. 5-B, Ground Floor, 28-30, Dr. Wilson Street, Girgaon Mumbai - 400004
MSME UDYAM NO : MH-19-E0123154 GST: 27ALOPM5849E1ZN