Introduction:
Many different industries use Titanium plates. It is used for making products in the aerospace, military, biomedical, and automotive industries. Many hospitals use titanium to make implants or orthopedic devices. Titanium materials can also be found in many everyday products such as stopwatches, watches, dental braces, tennis rackets, and golf clubs. If you have ever had to repair or replace something – whether it was a broken table leg or your damaged hip, titanium has probably been involved in the repair process. With its strong properties, titanium is used in many industries today – even as an alternative for dental implants. It might seem like these uses are limited to one product, but there are many more ways that titanium can be put into use! 
What is Titanium?: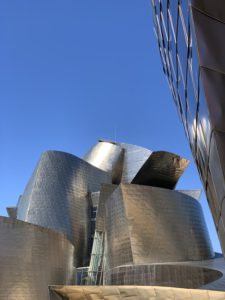 Titanium is a metallic element that is strong yet malleable. Its physical properties make it perfect for use in the aerospace industry, aerospace engineering, and dentistry. The most common use for titanium today is as an implant material. Titanium is an alloy of Titanium and Iron. It makes up about 6% of the Earth's crust. It has a density of 7.8 grams/cm3, about half that of aluminum. 
It is also stronger than steel at 1.7 times the weight-to-strength ratio. Titanium will resist corrosion from any chemicals but is not immune from it. It is a metal that doesn't oxidize and is resistant to a wide range of environments. Titanium is a strong metal that is used in many different industries. It is considered the most corrosion-resistant metal on Earth, which makes it one of the best metals to use in medical devices. It has good conductivity, and the ability to withstand high temperatures, and is lightweight. 
Why are Titanium Plates and Sheets important?
Titanium plates and Titanium sheets are used in different applications, including construction, aviation, military, aerospace, dental prosthetics, and orthotics. The use of titanium plate not only allows the individual to enjoy the benefits of this metal's unique properties but also provides an option to replace or repair bone. Titanium is a metal that is found in nature, and it has many important uses. There are many aspects of today's life that titanium plates can help us with. Titanium can reduce the risk of osteoarthritis, due to its ability to immobilize joints and minimize inflammation, as well as how it helps prevent bone fractures. Titanium plates and sheets are useful for different parts of the human body because it is lightweight, strong, and can resist corrosion. There are many ways to use titanium plates including but not limited to artificial hip joints, dental implants, orthopedic implants, and bone replacements.
How Titanium Can Help:
A titanium plate and sheets are some of the strongest and most durable substances available. Its many uses include medical devices, jet engines, bridges, and even artificial bones. Titanium plates are also used to help with bone healing and pain relief. Titanium plates are used for many different things, including to help reduce the cost of dental surgeries. They are also used to make replacement crutches more comfortable. Titanium plates can be fused to the patient's body to help fix various body parts. For example, titanium plates are used in the knee joint to help with arthritis. These plates also can be used to replace bones or even create new ones.
When Should You Use a Titanium Plate and Sheet?
They are very lightweight, almost non-existent in weight. They're strong, they don't rust, and they're often used to repair bones or organs that have been crushed or fractured. Titanium plates are very strong and durable. They are used in construction, aerospace, medical, automotive, and so much more. The only thing these plates aren't good for is piercing or cutting. If you need something that does both of those things then different types of materials would be better suited for that task. Dental restorations are a great example of this because they require both properties – strength and durability.
Conclusion
Titanium plate is a hard, strong, and durable metal. It has been used as a cover on some of the most dangerous objects such as land mines to ensure that they can't be easily stepped on or tripped over by anyone. However, titanium plates are nowadays more often used for aesthetic purposes. Since titanium is an incredibly strong material, it is used in construction for buildings to provide strength and durability. It can be found in airplanes, cars, boats, satellites, missiles, etc.
Lakshya International is a proud supplier and manufacturer of Titanium sheets and plates. For more information, you can visit our website and also read other blogs in the section, and choose the right metal for your business needs.